958 total views, 1 views today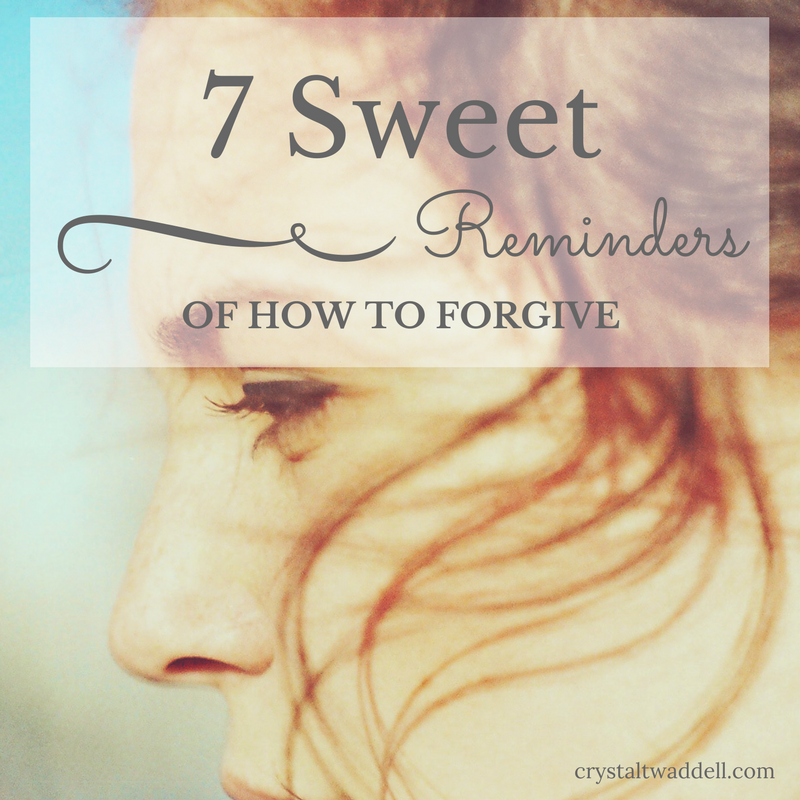 Can I be honest with you?  I'm not that great at knowing how to forgive!
It's just not very easy sometimes, when all the pain and hurt wells up inside and spills over all ugly. When we come face to face with the shame and regret and anger, and it flows straight from our heart and out of our mouth with the force of a spewing geyser.
And then it's too late.
It's too late to take it all back and tuck it away nicely and pretend it never happened.  Because the debris of what's left behind from our suffering now lies is someone else's life.
And the regret hangs heavy.
We find ourselves thrust into the dark space of unresolved and unintended. Too many triggers to be covered in compassion.  Too many offenses to bow in the presence of mercy.
a  broken heart~
a betrayal of trust~
a marriage in shambles~
abuse and neglect~
a wrongful word~
And there we stand, broken and crippled; imprisoned by our grief and distress, unwilling to lay it all down…for the sake of love.
"Forgiveness is the highest, most beautiful form of love."  Robert Muller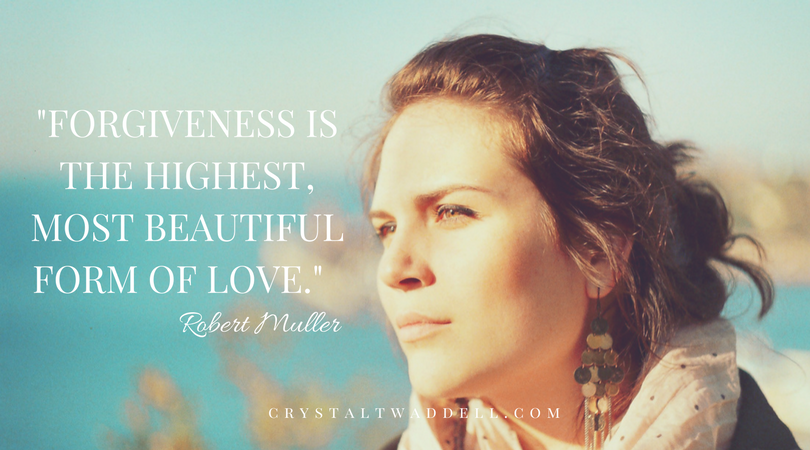 We wrestle to find a different way.
Any way that will spare us from vulnerable exposure. Any way that will justify our emotions and our choices.  We search out what vindicates for the sake of self.
Instead of clinging to the very thing that gives and breathes life…forgiveness.
The kind of forgiveness that slices the deepest offense and infuses light into the darkest chasm.  It carries and buries our suffering where it cannot be exhumed. It calls us to extend our hand and challenges us not to bend to the voice that would have us retract and turn away.
It yearns for us to give up and give in to love.  To surrender every offense to the cleansing of charity. And it aches for our heart to experience the kind of freedom that releases us from the bondage of self.
My friend, I've been hearing the call for some time now. Have you?
I hear it drumming and pulsing, trying to still my selfishness and wipe away my shame and regret.  I hear it loud and clear, urging me to plunge heart first into the process. To let it enfold every preconceived notion and earthly myth.
It's crying out of my pain and yours. One more time it's pleading message pricks the hardness of our heart…
Forgive…Just forgive.
Forgive timely
Forgive tenderly
Forgive compassionately
Forgive repeatedly
Forgive completely
Forgive expectantly
Forgive continually
Forgive for the sake of love, and forgive for the sake of life.
[bctt tweet="Forgiveness is the highest, most beautiful form of love. Robert Muller" username="CrystalTwaddell"]